Tanzania is a needy, yet peaceful country, with an atmosphere of freedom of religion. While the country has avoided many of the problems that have plagued other countries in the region, the economy is not doing well, so there is still much poverty and need.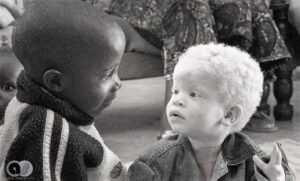 ICCM formed an affiliation with "Friends of Kilangala." Initially, they supported projects like Power Up Kilangala and we worked together. We believe it was in 2016 that Friends of Kilangala disbanded and we decided to try to continue to support the project as we could.  We knew that there were other organizations working with the overall Kilangala projects, but our little corner was the Children's Home and more recently with the coffee plants. Occasionally, we have helped with smaller projects in other areas, but we knew that others were the primary sponsors of things like the hospital, school and outreach. Then a man named Moses Siame was led of the Lord to revitalize the project. His long-time friend was our ICCM Board member, who visited Kilangala Mission and caught the vision of this project. ICCM joined in to support several co-operative projects:
The first one was called Power up Kilangala, bringing electricity to the hospital and the surrounding villages.
Then ICCM provided pipes for the Pure Water Project which brought clean water to the projects and the surrounding village.
We bought much-needed medical supplies and medicine for the hospital at Kilangala Mission, which is the only medical facility in the region.
The Children's Home cares for orphans and abandoned children. Most of these are AIDS orphans who require medical attention. Albino twins, Stella & Gustave, have come to the orphanage because Albinos are treated cruelly in this area of Africa. These children receive daily care, including food, adult supervision and loving attention, and other basic necessities. A competent staff looks after them on a full-time basis. The children, supported by ICCM, are being taught the ways of Christ. Recently, the Children's Home was damaged in an earthquake. ICCM is now actively involved in the rebuilding of a home for the children.
ICCM supports the Church and Spiritual Outreach Project by supplying Bibles and Christian literature.
This past year, Aron & Gina Siame, a couple from this part of Tanzania, completed their studies in Canada and returned to Kilangala area as employed ICCM personnel. Gina will be working with the children's project. Aron will be working in the agricultural program and assisting in administration.
How can I help?
To begin with (and most important), we encourage you to pray for God's blessing on this ministry. For more information about this program and how you can participate, please contact us. Should you like to help through financial support, please click here.